RANDOM GEOMETRY in Graphite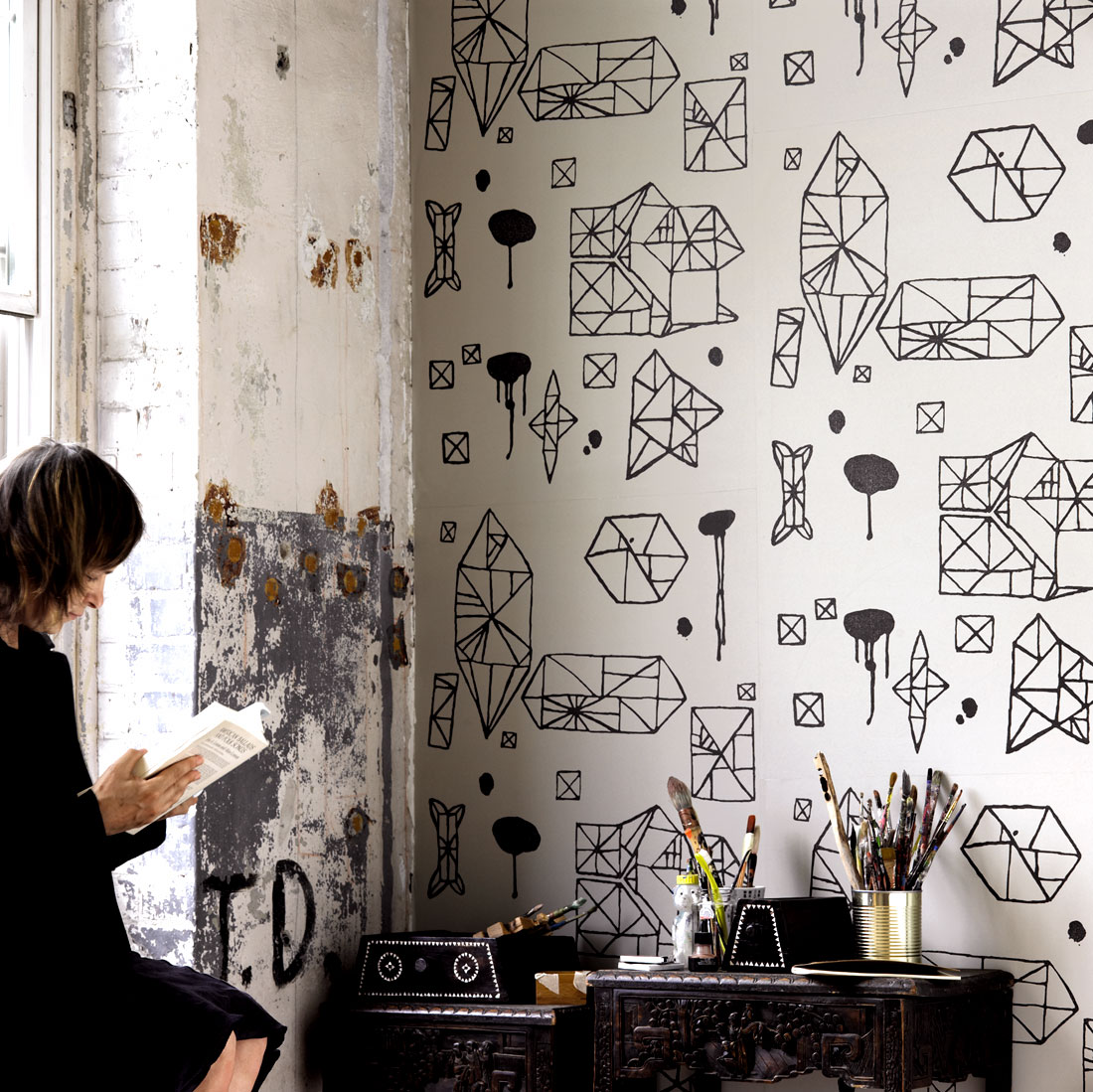 RANDOM GEOMETRY in Graphite
SOLD BY THE INDIVIDUAL SHEET
AVAILABLE FOR PRE-ORDER. LEAD TIME 4-6 weeks
color: GRAPHITE
5 sheets of Nama Rococo = 30+ sq. ft.
(A single roll of traditional wallpaper is 28 sq. ft.)
Random Geometry sheet size 25" x 39"
Beautiful archival paper and hand-mixed artist paints and inks.
RANDOM GEOMETRY
Architectural drawings gone drippy and awry.
What kind of student was Le Corbusier? Did he ever draw in his geometry textbook? Free-floating geometric shapes and disorderly drips will help your interior break free of the Cartesian grid and escape the humdrum of the everyday. The future is now and this is the wallpaper of tomorrow.
PRICE IS PER SHEET 25" x 39"